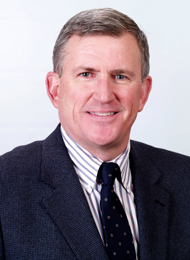 Robert Hoatson
Co-founder and President, Road to Recovery Inc.
Road to Recovery Inc. is a New Jersey-based non-profit charity that assists victims of childhood and adult sexual abuse. The organization has worked with over 1,000 survivors of sexual, ritual, physical and emotional abuse, with services ranging from financial assistance, pastoral counseling, street protests, political activism and any other activities that meet the needs of abuse survivors.Robert Hoatson has been a university dean, high school and elementary school principal and corporate executive. He was an Irish Christian Brother for 23 years, during which time he suffered sexual abuse. He was ordained to the Roman Catholic priesthood in 1997, but recently was granted a dispensation from his clerical duties.When allegations against members of the Penn State University football and Syracuse University basketball coaching staffs became public, Hoatson led public media events, calling for the cancellation of the Penn State football schedule for the rest of the year and the resignation of Syracuse University Basketball Coach Jim Boeheim. As the result of Hoatson's work, others have spoken up.
Hoatson is also advocating for alleged victims of abuse by a former Boston Red Sox clubhouse manager.