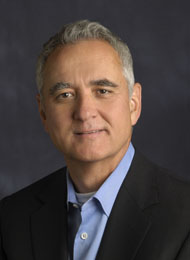 Keith Burton
President, Insidedge
For almost two decades, Keith Burton has been one of the leading industry practitioners in employee communications and change management. As president of Insidedge, Burton leads a global group of counselors within The Interpublic Group who are focused exclusively on improving organizational performance by building employee trust, improving internal communications and affecting overall change at many of the world's leading corporations.During his 30-year professional career, Burton has served clients including Miller Brewing Co., Molson Coors, Tyson Foods, Covidien, Boston Scientific, American Airlines, Visa International, FedEx, IBM Corp. and Georgia-Pacific Corp. He is nationally recognized as an expert in employee communications, crisis communications, re-engineering, change management, labor relations, corporate restructuring and litigation support.
Early in his career, he was an award-winning business journalist covering the activities of major corporations in the southwestern United States for Capital Cities Communications, Inc. He also served as a Dallas correspondent to Time magazine and was associate editor of Texas Business magazine.
Burton was an Algur H. Meadows Fellow at Southern Methodist University, where he earned a master of fine arts degree in mass communication and a bachelor of fine arts in journalism. He also served as an adjunct faculty member at SMU, teaching courses in news reporting and public relations. He continues his involvement with his alma mater by serving as an advisor to the Meadows School of the Arts Corporate Communications and Public Affairs (CCPA).
Burton has been recognized as Inside PR magazine's Employee Communications All-Star and has won countless awards recognizing his work on behalf of clients and the communications industry. Most recently, he was recognized as the 2007 Professional of the Year by the Chicago chapter of the Public Relations Society of America (PRSA). He was also selected and served as chairman of PRSA's International Conference in Salt Lake City, Utah in 2006.
He serves on the boards of The Plank Center for Leadership in Public Relations at the University of Alabama and the Institute for Public Relations. He is also an executive-in-residence in the IMC program at the Medill School, Northwestern University, in Evanston, Ill.