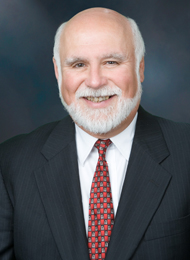 Vince Doria
Senior Vice President and Director of News, ESPN
Vince Doria is responsible for news content on all ESPN networks and for cross-platform initiatives over ESPN television, online, radio and mobile delivery systems. He returned to ESPN's news and information department in October 2000 after two years as executive producer for "ESPN Classic," overseeing production for the network.In 2003, Doria launched "Outside the Lines Nightly," a daily version of ESPN's long-running, award-winning news enterprise series. In 2008, he took charge of "E:60," ESPN's prime-time magazine show, which won Emmys for journalism and long-form features in 2010 and 2011.
Prior to "ESPN Classic," Doria was assistant managing editor and news director for ESPN, ESPN2 and ESPNEWS, playing a major role in the launches of ESPN2 and ESPNEWS. He also oversaw the networks' news-gathering operation and served as the liaison with ESPN The Magazine.
He also served as ESPN2's managing editor, responsible for the daily operation of ESPN2's "SportsNight" and the network's studio shows. He joined ESPN in 1992 as coordinator of special projects, and was involved in the launch of the ESPY Awards.
During his time at ESPN, Doria has been the recipient of 23 Emmys for his involvement with "SportsCenter," "Outside the Lines," "E:60," "NFL Countdown," "Baseball Tonight" and a number of news enterprise projects. In 2009, he was honored by the Associated Press Sports Editors (APSE) with the annual Red Smith Award for contributions to sports journalism.
From 1989 to 1991, Doria was the executive editor of The National Sports Daily. Prior to joining The National, he was an assistant managing editor at The Boston Globe, directing both the sports and photo departments. He joined the Globe in 1975, first working as an assistant sports editor, then as sports editor (1978), before being named assistant managing editor in 1982. During his tenure in the sports department, the Globe sports section was cited consistently by the APSE as among the best in the country.
Previously, Doria was an assistant sports editor at The Philadelphia Inquirer, and also worked for the Columbus (Ohio) Citizen-Journal and the Ashtabula (Ohio) Star-Beacon.